"Veronica" © Khalilah Yasmin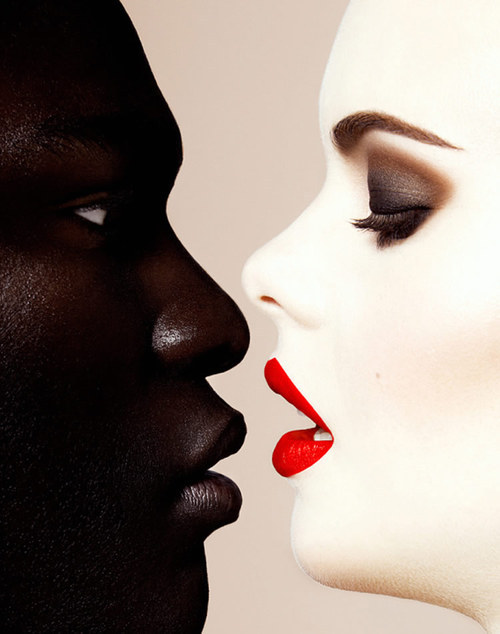 I don't want to but,
she says that I must,
if I come near you,
my windows she promised to bust.
Her words; I trust,
knowing she is sincere,
I kiss you like an addict
as you lay here.
And I am in need
I fiend for my fix,
as she stands outside my mansion
hand bouncing a brick.
I put up with her shit,
as we inhale the same enamored air,
ignoring her presence
as if we don't care.
But we do-we are lost
in another borrowed moment,
She's screaming our names
as I tell you, "you own it".
Your kisses were slow,
and now like rain they pour,
I pull your frame towards me,
you beg me for more.
"She will kill me
and make you watch me die",
We laugh at reality,
your smile grazing my thigh.
You lay in my bosom,
as we share all our dreams,
I clap off my lights
as she shrieks and she screams
You lean in to kiss me,
and give me my fix,
Silence replaced with broken glass,
as in comes her Brick….