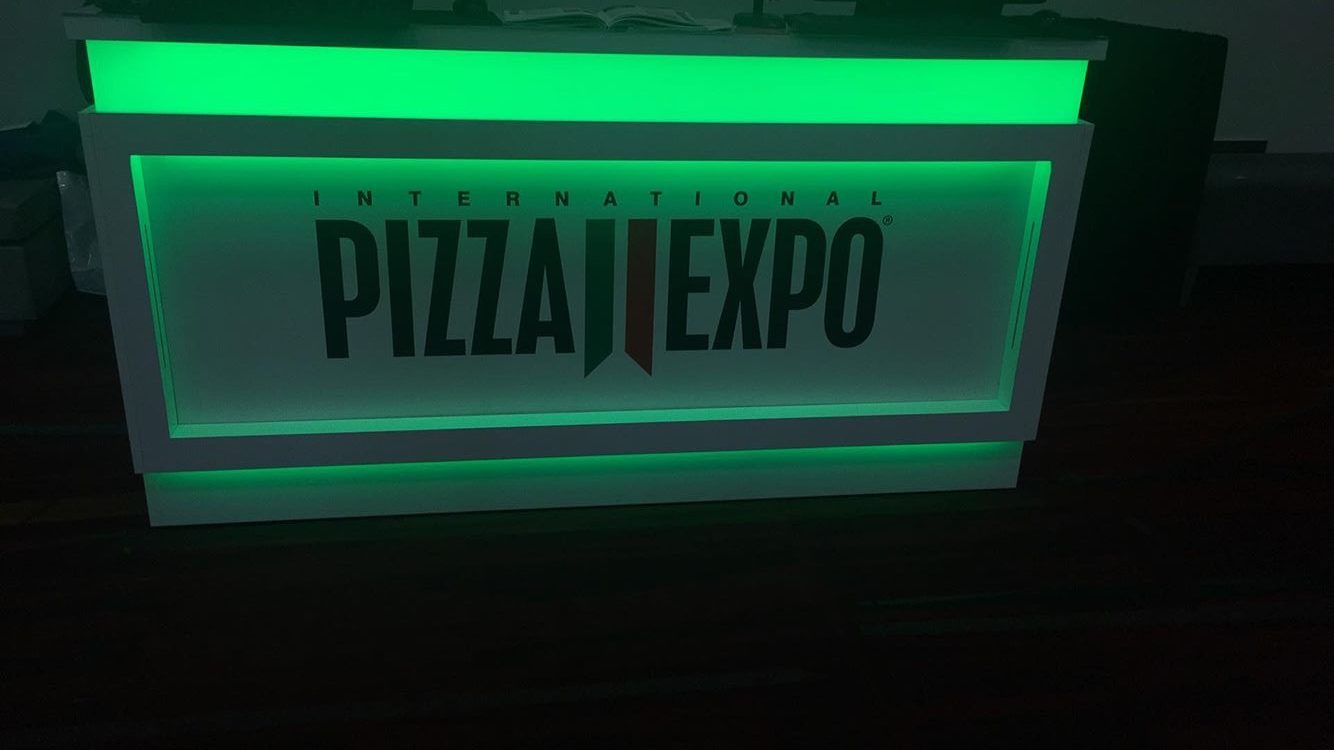 I've been to several conventions since moving to Las Vegas. The International Pizza Expo is probably one of my favorites! Not only are there so many different pizzas to consume, but many other Italian dishes. Even though most the samples are small, there's no limit to how many samples you're allowed to have. There's also soooooo many booths to choose from.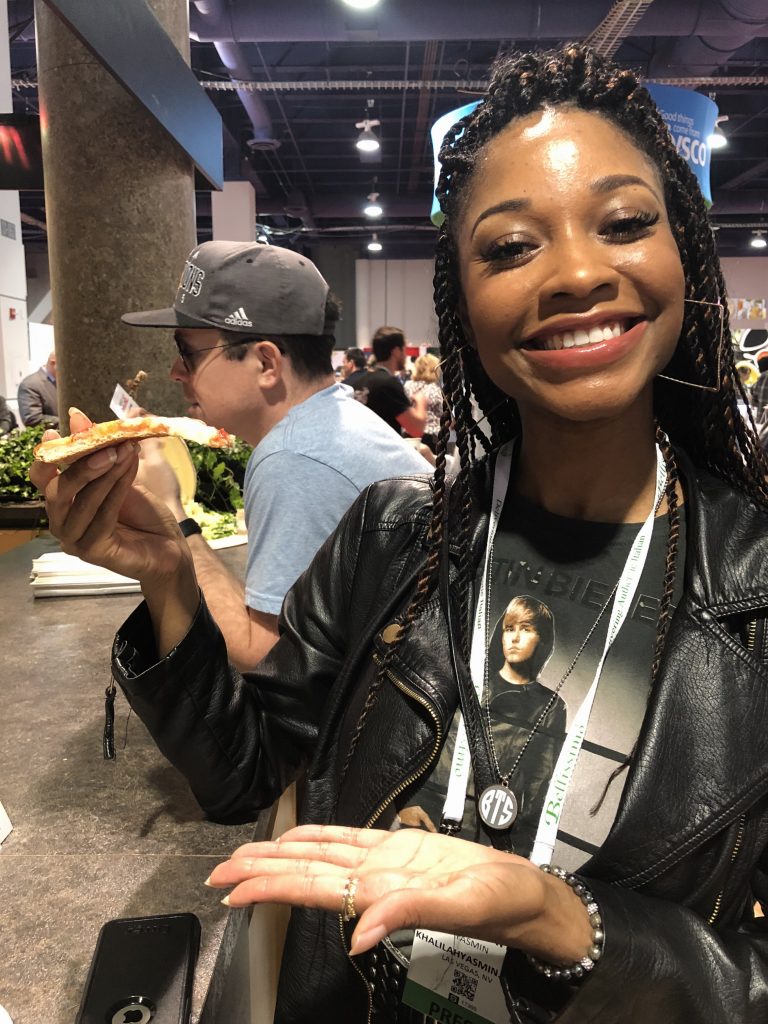 The meatballs from Hillshire Farm were my favorite. Regretfully, these meatballs accounted for my not being able to eat anything else after I found them.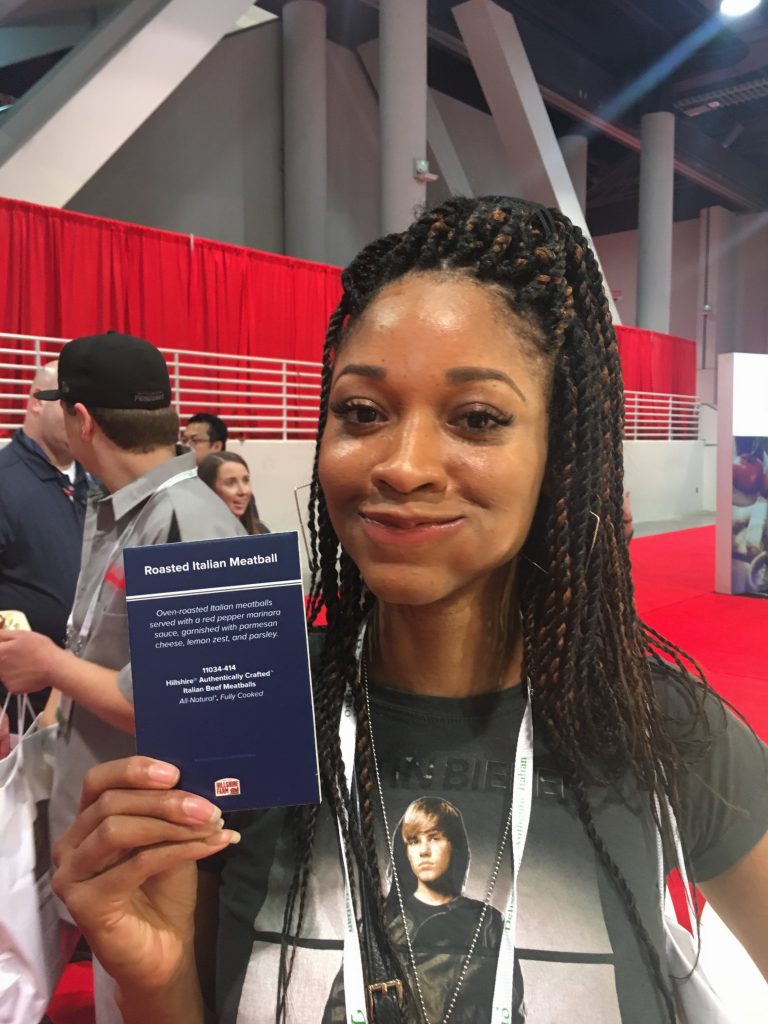 Having a 'Press Badge' means people want to talk to you about their brands in hopes that you'll write about them, especially if you're someone noteworthy in the pizza world.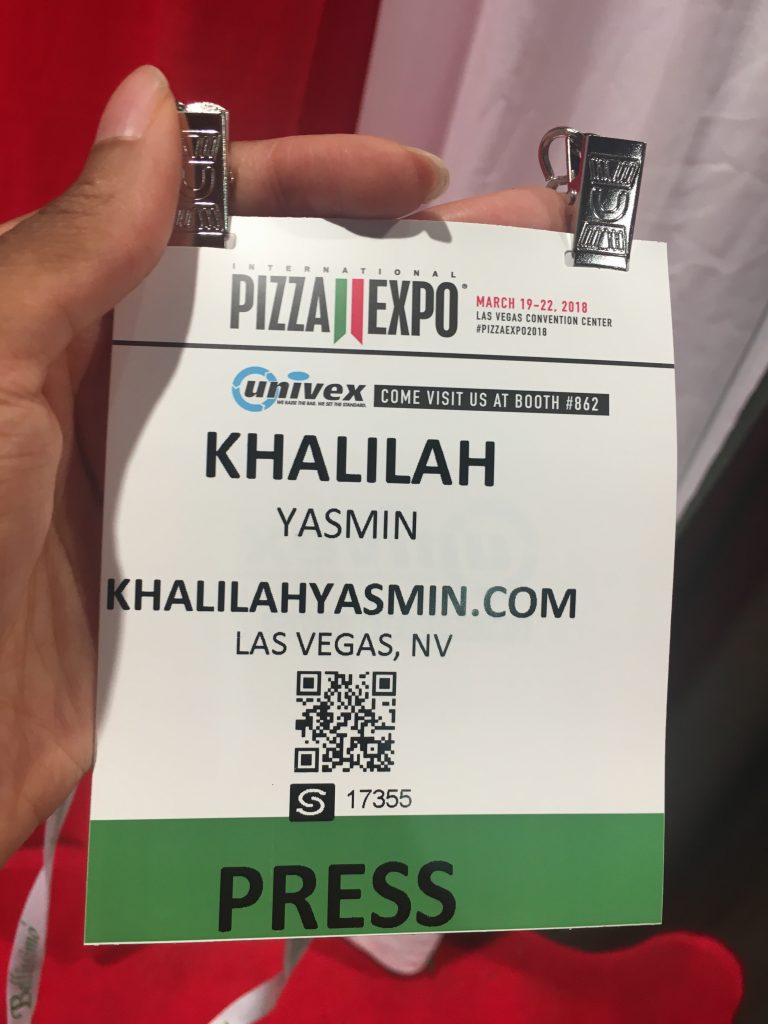 No worries, Vegans, there were a couple of Vegan booths to visit as well. The 'Follow Your Heart' brand blew me away. I still cannot believe that wasn't real cheese!
So many flatbreads. So little time.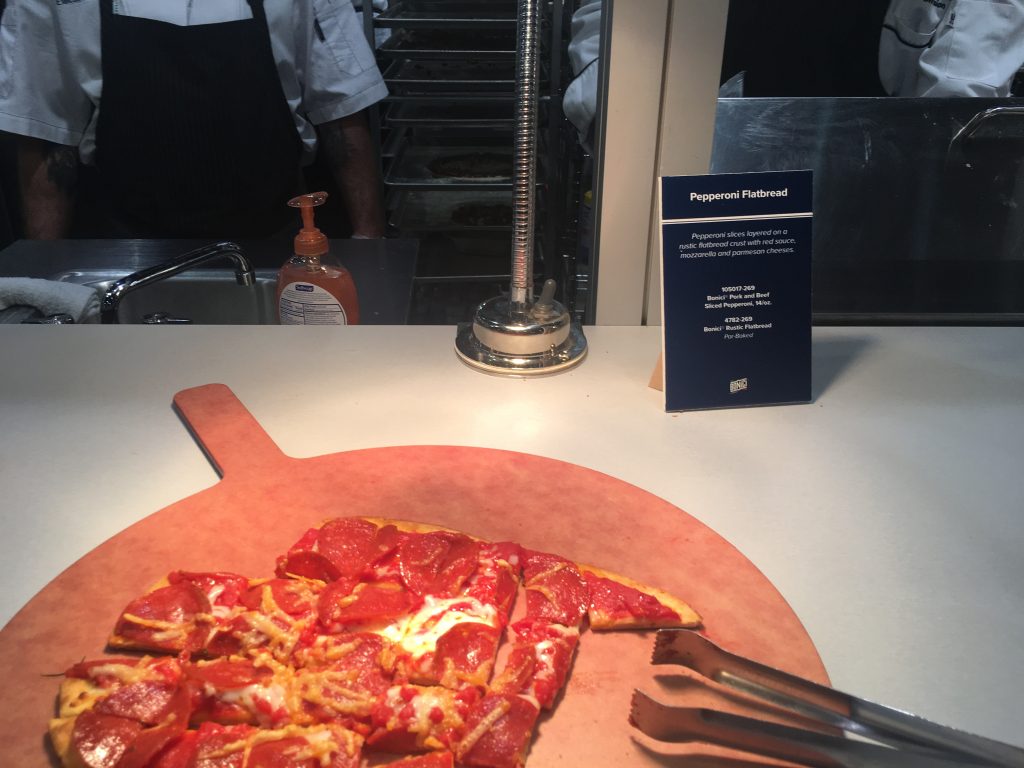 The 3 day event this year took place at the Las Vegas Convention Center on March 20th-22nd, 2018. The hours were from 10am-330pm which allowed plenty of time to enjoy the food, speak with the cooks, and witness the chicken wing eating competition at the La Nova booth.
La Nova had a cameo from Las Vegas' own Carrot Top on Tuesday (Day One). I'm not exactly sure what his connection is to La Nova, but he was in one of their florescent ads around the booth. I'm guessing he likes the sauce. They gave away free samples of their sauce. I managed to take a couple. La Nova was one of my favorite booths for several reasons. They had a DJ, a chicken wing eating contest, gorgeous women handing out wings, and I left with a plastic chicken.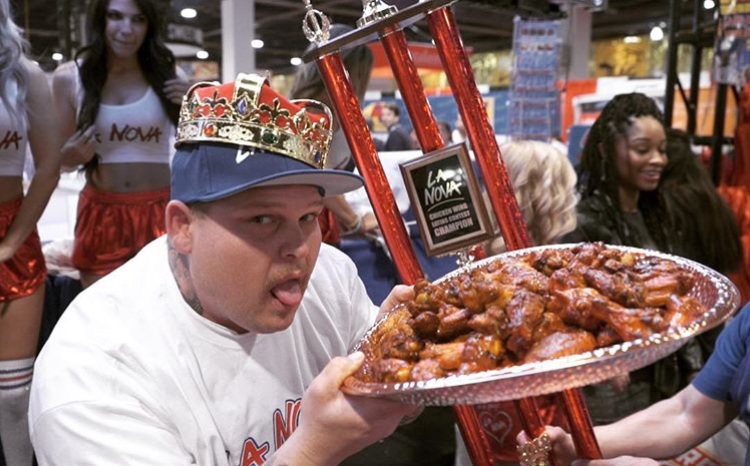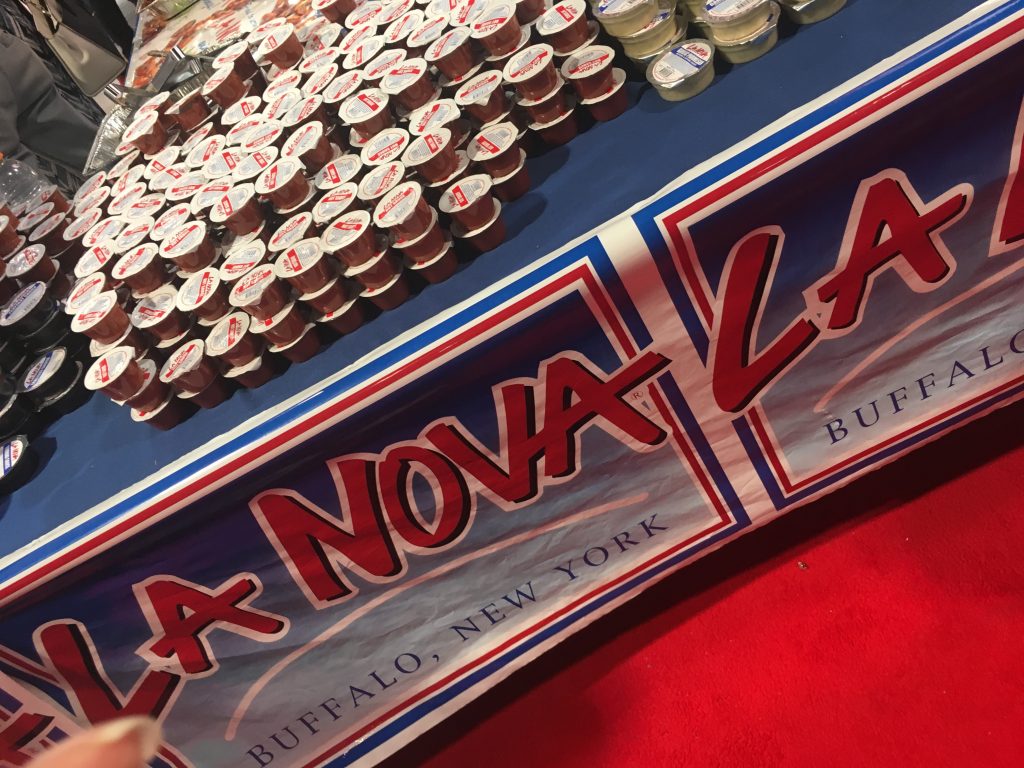 During the World Pizza Games, an audience witnessed professionals do magical tricks with pizza dough. I call them magical because, "HOW?"
WATCH WHAT HE DOES WITH THE DOUGH!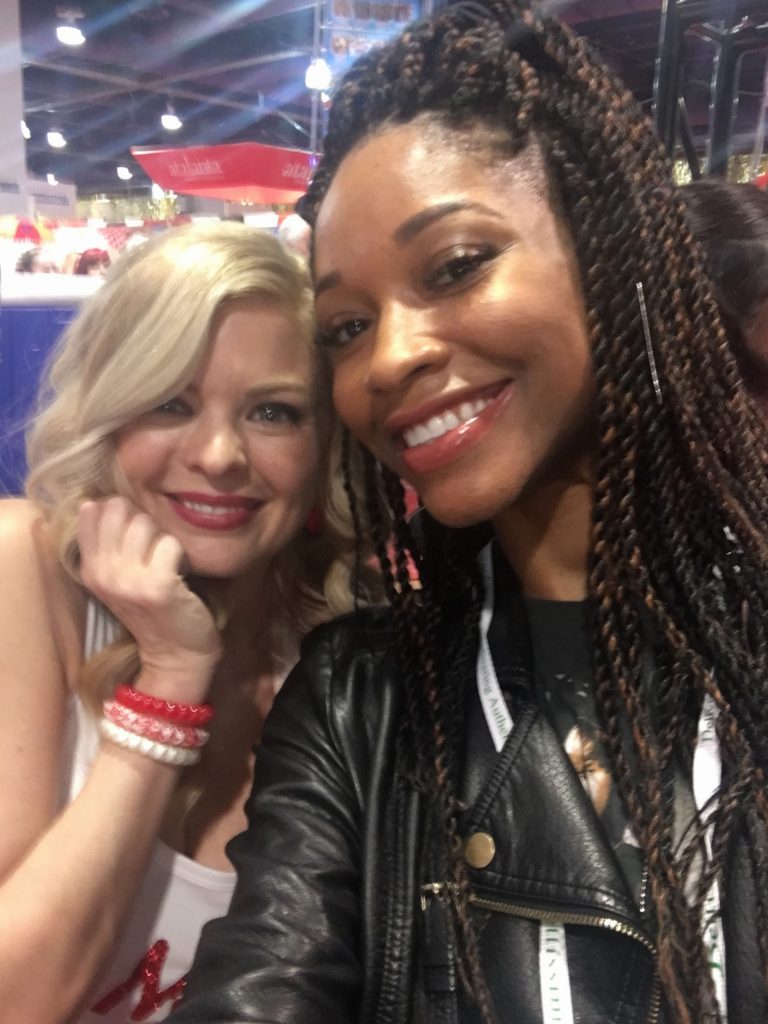 Those who were there on day 3 cleaned up with bags of food and goodies to take home.
I unfortunately was not one of those people that went on day 3. *cries pizza tears*
If you ever get the chance to go celebrate pizza and Italian food, do so!
I had a blast. SEE YOU NEXT YEAR!