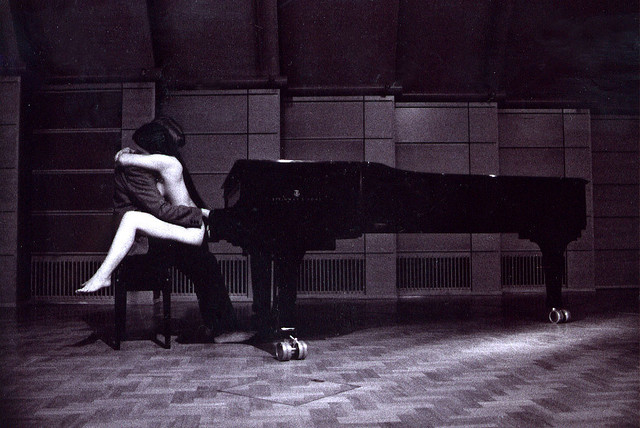 "Broken chords" Copyright Khalilah Yasmin 2017
In love with the man that sits behind the piano.
He sings his soul in bass, alto soprano.
Ammo, his gun he shoots with no blanks,
He prays to his version of God but it's me that he thanks …
And I bid him welcome with my Adieu.
My eyes tell my secrets with each rendezvous.
Ivory & ebony upon the fingers he keys,
And the union of melody when I fall to my knees.
He grabbed me by my hips, with his instruments he effortlessly made me sing his soprano.
Farewell to the brim-hatted man, whom lived in my heart, and sat behind the piano.