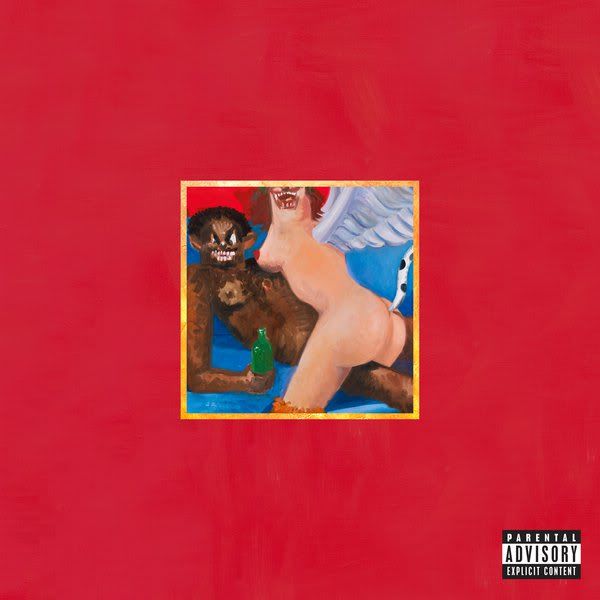 Kanye West has been the source of headlines since he hit the music scene in 2004. While his questionable antics have raised eyebrows, tempers and suspicions, one thing remains constant with this individual; he keeps us entertained.
You either love him or you don't. There really is no middle ground here.
Last night on Twitter Kanye debuted the supposedly U.S. banned cover for his upcoming album "My Beautiful Dark Twisted Fantasy".  Everyone had something to say of course in regards to the image. Some of those I follow on Twitter said the image was not art and that Kanye must be a severely disturbed individual to create such an image in his mind.
Kanye went on to say this:
"Yoooo they banned my album cover!!!!Banned in the USA!!! They don't want me chilling on the couch with my phoenix!"
"In the 70s album covers had actual nudity… It's so funny that people forget that… Everything has been so commercialized now"
"So Nirvana can have a naked human being on they cover but I can't have a PAINTING of a monster with no arms and a polka dot tail and wings"
I'm going to be honest without fear of reprisal or "dick riding", I like the cover. It's dark, cryptic, and strange. Expressionism comes in so many different forms. We all do not see the world the same. An ARTist shows the audience their vision through their ART whether that be words, music, paintings, dance or what have you.
I've written some pretty disturbed pieces that I have yet to put on my site.  Does that mean I'm disturbed?  Probably.
The same people that criticize will be the same people buying his album November 22nd.
If he wants naked, armless demons on his cover, more "Power" to him.
Art is subjective. By definition it is the process of arranging symbolic messages or images in order to influence. 
As for Kanye himself whom is often portrayed as the poster kid for Narcissism, he's obviously doing something right. He has our attention.