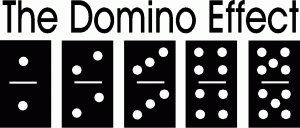 I don't have a traditional family like many people and growing up that was always hard for me. The Holidays are still a bit tough. Looking at my friends as they went to commune with their relatives and reflecting on the reality of my broken family and lack there of… As an adult however, I found other ways to feel connected to the world… by being there for someone else and allowing those 'someone else' opportunities to find me randomly… Sometimes in the form of volunteering. Other times in the form of random acts of kindness.
While eating out with my mother on Thanksgiving Day, we saw a homeless man outside and I went to invite him in to eat with us. He was instantly filled with joy and began crying, making me cry too as we saw in that instant we were supposed to meet and speak. We introduced ourselves and Stephen told me his moving story.
Later…another man (Ray) came to sit with us after witnessing my interaction with Stephen. Ray said he wished he had done what his heart told him to do instead of walking by and ignoring… Feeling bad he said that he wishes he could do something.
So I told Ray that Stephen says he's looking for a job, but his outer appearance has given him obstacles. Ray gave Stephen his information and has a possible job for him. And Khalilah made a potential new friend. YAY!
Lesson: Listen to your heart… The first time. It's usually right.