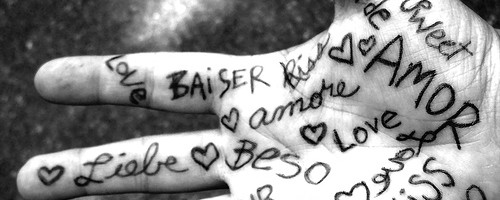 "Verse 6"
©Khalilah Yasmin
Absent of magic, I; no magician. I have no tricks.
My word. My love; all I have Is this.
Be my Matthew Chapter 19 Verse 6.
Sincere without intention; my free will has been possessed.
I see you with my spirit as it peeks from underneath my flesh.
Unaware I was; for I sought nothing,
when you came into my view;
Discernment spoke and made sure I was awake when I found you…
Where I stand, looking you in the eyes and holding your hand on a faithful path.
Just yesterday I told God a combination of your essence did not exist. I didn't hear him when he laughed.
You are the 'Prototype" beyond 3000, past, present, all other men.
Be my Lover. Be my Brother. Be my Adam. Be my Friend.
Absent of magic. No magician. No flash. No insincere tricks.
Full of love. Unconditionally.
Willing to grant your every wish;
Matthew Chapter 19, Verse 6.