Unless you're still carrying a flip-phone or living the Amish life, everyone is carrying a little Black Mirror on their person every day. Even though Black Mirror seems to be set in the future, this truth makes the show so fucking relatable.
And I for one am obsessed.. even if every episode terrifies me a little bit because I know the extent of human curiosities. Those curiosities lead to creations, advancements in technology… and the demise of humanity.
Even some of the most brilliant inventors have made statements implying that their invention did something great in exchange for something awful. Ask Steve Jobs. Or the inventor of the Keurig.
What is Black Mirror?
Black Mirror is a Netflix fantasy/thriller television series created by Charlie Brooker. Brooker noted, "each episode has a different cast, a different setting, and even a different reality. But they're all about the way we live now; and the way we might be living in 10 minutes' time if we're clumsy."
A Black Mirror is any omnipresent electronic screen.
Black Mirror not only captivates audiences with special effects and brilliant storytelling… The eerie song placement has permanently altered many songs in my consciousness that I once created other scenes in my mind for…
"There's always something there to remind me…"‬
‪The songs imprint the scenes exceptionally well. Great storytelling can incorporate music to manipulate emotion. ‬A great soundtrack should not be overlooked.
Technology isn't the enemy here… The biggest monsters and threat to humanity are US, humans.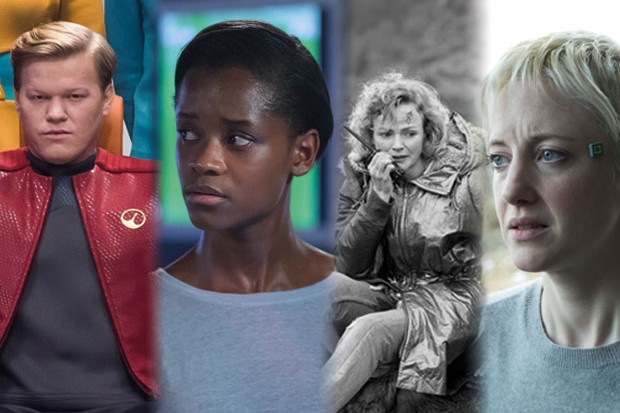 I'd like to break down some of my favorite episodes. Spoilers ahead.
1. BLACK MUSEUM– Black Museum is a special treat for Black Mirror fans as there are little Easter eggs in this episode from other episodes that you perhaps may not catch if you had not seen the others. Black Museum opens with a young woman stopping to charge her car to go into a museum. Once inside the museum, the museum proprietor gives a rundown on each of the chilling contents who find their final resting place inside this abandoned museum. Each item meant to makes something better for the person that decided to sign the contract to use it… ends up making their lives a lot stranger than imagined. 'The Pain Addict' segment of this 3 part episode stemmed from a concept originated by Vegas' own Penn Jillette. Imagine being so addicted to feeling ….that you were willing to get a taste of death just to feel something.
2. BE RIGHT BACK – From the beginning of this episode you can sense the genuine love that this couple has for one another. Loving someone so much and having them taken away… only to be partially brought back thanks to technology. Grieving seems unbearable when you really love someone.
3. USS CALLISTER – This has the potential to be it's own spinoff. I slept with the lights on after this episode. Seriously. THAT GOOD. Someone who seemed like a gentle soul found solstice in having an alternate reality as a secret life in which he gets revenge on those who may have slighted him. Is there another me out there somewhere? Email me. I'll save you.
4. ARKANGEL– Though meant well with motherly instinct.. a woman finds out what it means to give your child some space. As a mother I can attest that we want what's best for our children… but we also may not need to know everything once they reach a certain age. SPACE.
5. HANG THE DJ– In the fourth season of this series, this is the ONLY episode that didn't give me nightmares or an unwelcome sense of doom. In the age of dating apps like Tinder… we see that ultimately we have the choice to make it work or to walk away forever. Walk away from the person or just the dating apps.
6. SAN JUNIPERO– Everyone's 'happy moment' of the Black Mirror series.. But being anywhere forever with the same person sounds daunting… even if it does look like paradise. I mean, at one point they were arguing. It's not like that bliss is going to be ongoing. They just happen to be stuck in forever together. "Ooh baby..heaven is a place on Earth." YIKES.
7. PLAYTEST– I still have so many questions about this one. But it is among my favorites for all the hidden twists. Be careful when traveling abroad… And always call your mom back!
8. SHUT UP AND DANCE– What would people think if they saw your internet history… or could read every email and text you've sent? And better question, what would you be willing to do to save them from finding out?
9. THE ENTIRE HISTORY OF YOU– The ending of this episode still haunts me. Some of us make lovers out of our best friends or best friends out of our lovers, allowing them into every secret, password, and part of our history. But are we telling them 'everything'? Or cleaning up some of it… What if the memories were all you had left? How many times would you press 'Pause'?
10.NOSEDIVE Hey look! It's social media if it were social currency… Oh wait.
11. WHITE CHRISTMAS– This episode has so many layers that you have to just see for yourself.
What's your favorite episode so far?