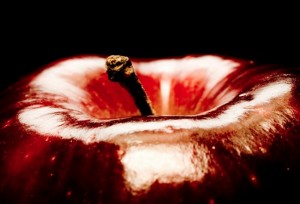 'The Friend Zone', The Benefits, and the line between them; a perspective blog by Khalilah Yasmin
Friendship is the Foundation for any Authentic Relationship.
Can the opposite sex be just platonic friends? Friends with Benefits; does it ever work unless those benefits are health and dental?
Friends: Strictly Platonic, Non-Sexual without any hidden agendas
We all have opinions on this topic but the discussion I had last night altered my perspective permanently. I was in discussion with a male whom declared without any doubt that women can be just friends with men, but there is no man that has that same regard for a woman he most likely is attracted to. He stated that a man that is friends with a woman will play the role, hoping the opportunity arises one day that he can sleep with her or have something more. While this conversation was geared towards the male being the 'actor' in this instance, it does not say that women do not pretend on occasion as well. The point he made was that women are capable of having platonic feelings with the opposite sex and that men cannot.  An anonymous Twitter follower responded to my post with this: "There often is an unspoken love that is understood yet to never be acted upon".
Walking along the tightrope called temptation meets with a certain dopamine fix, psychologically that is.
I have platonic 'friends' whom I have never been romantically interested in yet I believed held me at the same level until studying some research on the topic and conducting a few experiments since last night.  Have I been naïve this whole time?
How possible is it to graduate from friends, to friends with benefits without someone falling in love and therefore complicating things?  'Friends with Benefits' a tiring charade which means one person is saying "I'm allowing you to use me for sex while I hope that one day you'll feel the same way I do". One could say 'platonic' friendship is the same way.
In a perfect world, people would skip the bull sh*t and be honest about their intentions from the beginning. Instead there are some that would rather play a role and get upset when their expectations ultimately fail. An honest enemy wins over a fraudulent friend. When people don't get what they want, often times they become cruel and vindictive to someone whom was kind and sincere.
Want to know if 'Sally' or 'Michael' is being honest when they say they only want to be your friend?  I dare you to go to your phone right now and send them a text message professing your feelings for them or a desire to engage in intercourse at the next opportunity. A platonic friend without a hidden agenda will politely turn you down.  Hypothetically not maliciously.
I was asked to do this test last night. All my male 'friends' failed except one.
BE HONEST. Don't like the truth? On to the next… ONE(s)
Can You Say He's Just a FRIEND????